Get started: load your data "as is" from Excel. NO PREP !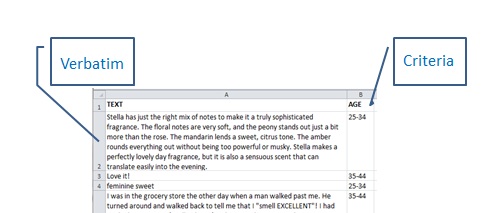 Get instant results ! Eaagle Dashboard: relevant topics and words are instantly identified by Eaagle.
Refine analysis if needed :

Get detailed results: topics, words, downloadable widget, …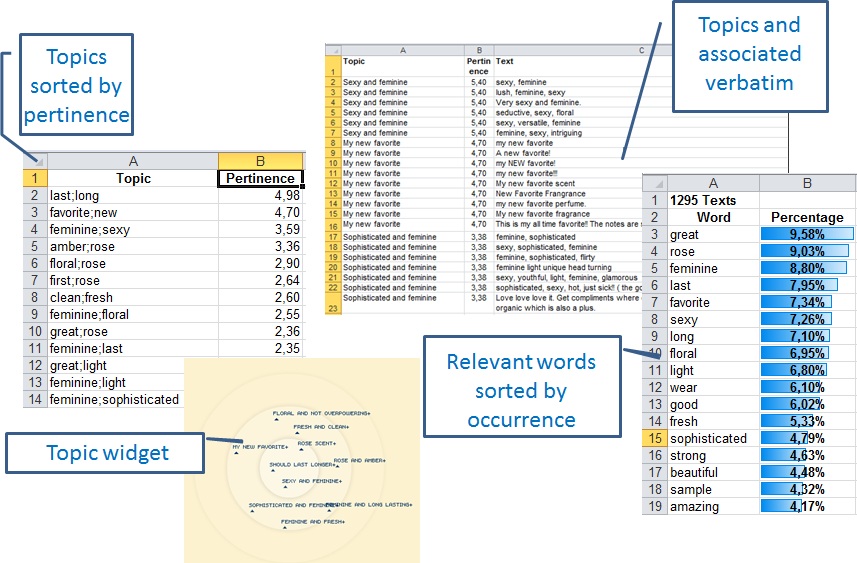 Share results: send a Web Report to your client: they will discover your findings on their Smartphone or iPad.